In the diverse landscape of corporate events and meetings, one aspect often unites attendees: the love for great food. When it comes to satisfying diverse palates while upholding cultural and dietary preferences, the search for the perfect catering option can be a challenge. Enter SultanXpress, the beacon of excellence in the realm of halal catering in Brampton. With a commitment to culinary mastery, exceptional service, and catering expertise, SultanXpress has quickly established itself as the go-to choice for businesses seeking a halal culinary experience like no other.
A Taste of Tradition, A Touch of Modernity
Halal cuisine has its roots in tradition, celebrating the rich flavors and techniques of diverse cultures. At SultanXpress, these traditions are embraced wholeheartedly, resulting in a menu that's a vibrant tapestry of tastes. From aromatic biryanis to succulent kebabs and delectable vegetarian dishes, each offering tells a story of authenticity.
What sets SultanXpress apart is its ability to infuse these traditional flavors with a modern twist, creating a culinary fusion that appeals to a wide range of tastes. This harmonious blend of tradition and innovation ensures that every bite is a journey of delight for your palate.
Uncompromising Quality and Freshness
When it comes to halal catering, quality and freshness are non-negotiable. SultanXpress adheres to the highest standards in sourcing ingredients, ensuring that each dish is a testament to uncompromising quality. Whether it's the succulent meats, the crisp vegetables, or the aromatic spices, every element is selected with care to deliver a culinary experience that's second to none.
The chefs at SultanXpress take pride in their craft, meticulously preparing each dish to perfection. This dedication to excellence is evident in the presentation and taste of every meal served, making sure that your event leaves a lasting impression on your guests.
Tailored for Success: Business Catering Reimagined
Understanding the unique requirements of business events, SultanXpress has tailored its halal catering services to meet the demands of the corporate world. Whether you're hosting a high-stakes meeting, a training session, or a celebratory event, their flexible menu options can be customized to suit your needs.
The convenience of online ordering further streamlines the catering process, allowing you to curate the perfect menu at your convenience. SultanXpress takes care of the logistics, ensuring that your event's catering is one less thing to worry about.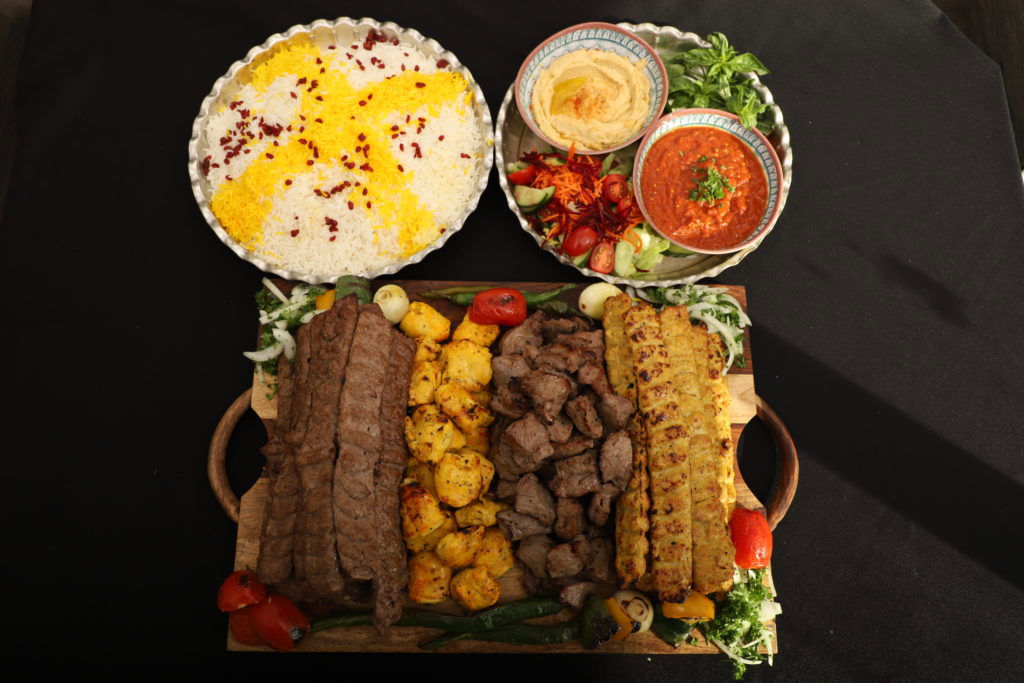 A Seamless Experience
Professionalism and seamless execution are at the core of SultanXpress' approach to catering. The delivery team understands the importance of timeliness, ensuring that your event's schedule remains intact. The carefully arranged platters not only delight the senses but also speak volumes about the attention to detail that defines SultanXpress' service.
In the bustling city of Brampton, where business meets culture, SultanXpress stands as a beacon of culinary excellence. Their dedication to providing the best halal catering experience for businesses is a testament to their passion for food and commitment to customer satisfaction. With a menu that bridges tradition and innovation, SultanXpress is your partner in making your business events unforgettable through the language of food. When you choose SultanXpress, you're not just choosing a catering service; you're choosing an experience that resonates with both heart and palate.