 Elevating Event Catering in Mississauga, Ontario with Great Customer Service and Free Delivery

Welcome to SultanXpress, your trusted catering partner in Mississauga, Ontario. We take pride in providing exceptional event catering services that leave a lasting impression. From corporate luncheons to small personalized gatherings and even funeral caterings, our team is dedicated to delivering culinary excellence.
With a strong emphasis on great customer service and free delivery within the Mississauga neighborhood, SultanXpress ensures a seamless and memorable experience for your next event. Discover the difference of SultanXpress and let us cater to your every need, offering unforgettable halal menus, free delivery, and exceptional service.
Here is what we offer on our menu.
Unforgettable Event Catering for Great Occasions
At SultanXpress, we understand that every occasion deserves exceptional catering. Whether it's a corporate event, a family celebration, or a solemn gathering, our skilled team is committed to making it truly memorable. Our expert chefs curate exquisite halal menus that cater to various tastes and dietary preferences. From mouthwatering appetizers to delectable main courses and irresistible desserts, SultanXpress guarantees a culinary experience that will leave your guests delighted and satisfied, while adhering to the highest halal standards.
Elevate Lunchtime with SultanXpress Catering
Experience the art of lunch catering with SultanXpress. We believe that even a lunch break can be transformed into a delightful culinary journey. Our diverse halal lunch menus feature an enticing range of options, including fresh salads, flavorful sandwiches, and hot, savory entrees. With SultanXpress, you can enjoy a restaurant-quality halal meal without leaving your office. Our reliable and efficient delivery service ensures that your lunch is delivered promptly, allowing you to savor a satisfying meal while maximizing your productivity.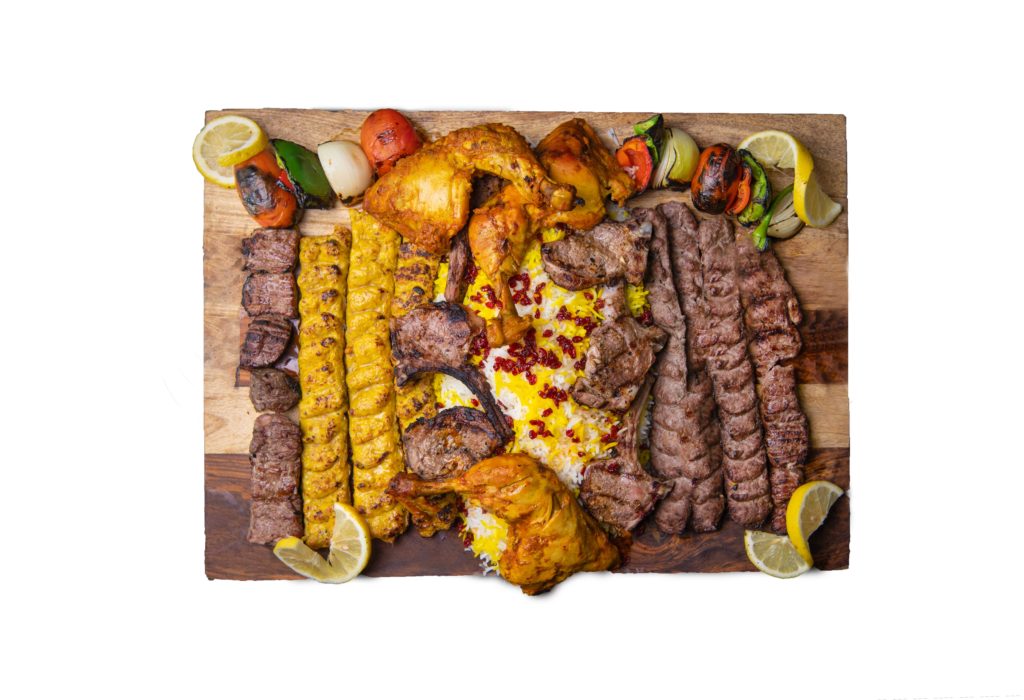 Unmatched Personalized Catering Services
At SultanXpress, we understand that every event is unique, and we pride ourselves on providing personalized catering services tailored to your specific needs. Our dedicated team works closely with you to understand your vision and preferences, ensuring that every detail is taken care of. From menu customization to accommodating dietary restrictions, we strive to exceed your expectations. SultanXpress goes the extra mile to create a truly unforgettable and customized catering experience for you and your guests.
Exceptional Customer Service
At SultanXpress, exceptional customer service is at the core of everything we do. From your initial inquiry to the final clean-up, our attentive team is dedicated to providing a seamless and enjoyable catering experience. We value open communication and prompt responsiveness, ensuring that every aspect of your event is handled with professionalism and care. With SultanXpress, you can trust that your event will be executed flawlessly, leaving you free to focus on creating cherished memories with your guests.
Stress-Free Planning with Free Delivery by SultanXpress
We understand that planning an event can be stressful, which is why SultanXpress offers free delivery within the Mississauga neighborhood. Our team takes care of the logistics, ensuring that your catering order is delivered on time and in pristine condition. Enjoy peace of mind knowing that SultanXpress will handle the transportation, allowing you to focus on other important aspects of your event. Our commitment to punctuality and reliability ensures that your catering experience is hassle-free from start to finish.
Promoting Local Business and Supporting the Mississauga Community
As a local catering company in Mississauga, SultanXpress takes pride in being an active member of the community. We source ingredients from local suppliers, supporting local businesses and ensuring the freshest quality in our dishes. When you choose SultanXpress, you not only receive exceptional halal catering services but also contribute to the growth and development of the Mississauga community.
SultanXpress is the premier catering service in Mississauga, Ontario, offering unparalleled event catering, exceptional customer service, and free delivery within the neighborhood. From corporate catering to personalized
Place Your Order Today!
So, what are you waiting for? Call us at 905-361-3999 and place your order right away. Whether it is Persian food, Mediterranean salads, or Middle Eastern sweets, we will have it at your doorstep right away.
For more information, you can visit our website or drop us a message. Our respondents will get back to all your queries as soon as possible.
[contact-form-7 404 "Not Found"]